Tuesday, January 25, 2011
I'm selling this original painting.
Mi Vida, Acrylic on wrapped canvas panel, 20" X 30", Subject is Sasha Grey
Price $400
Gone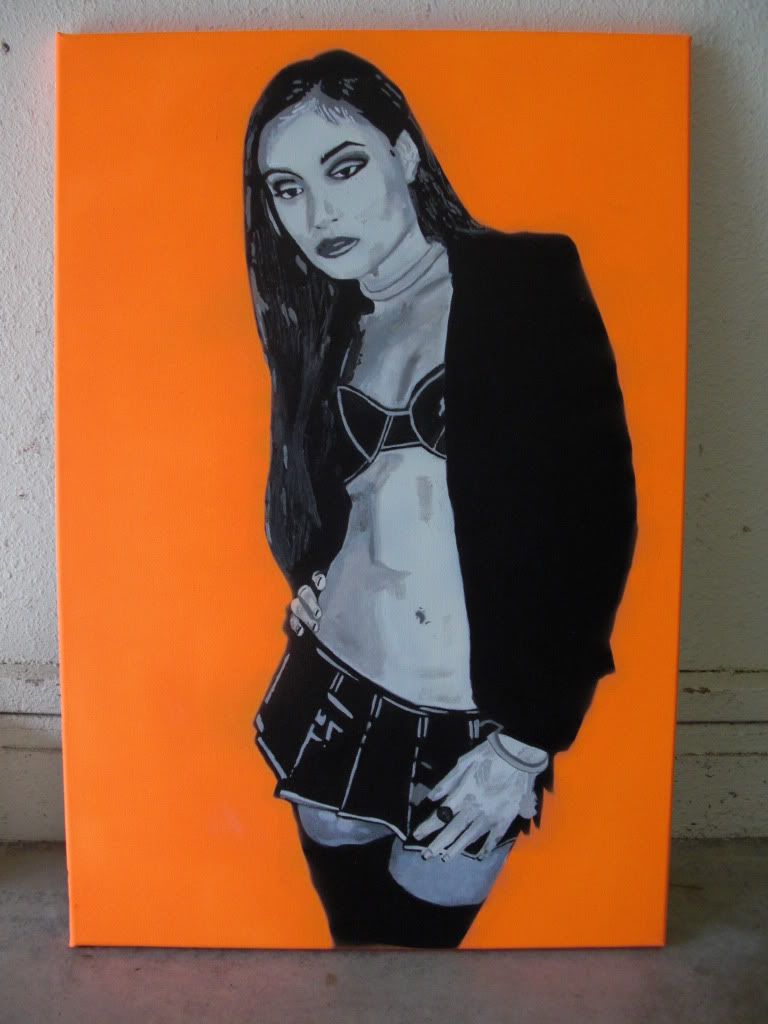 Posted by

Buck Roberts
at 8:37 AM
No comments:

Tuesday, January 18, 2011
Working on some art for gigposters and t-shirts lately. Ducking out of canvas paintings and such for a while. Doing some pen and ink drawings that can be screen printed easily. Here's a piece that is not quite finished but I figure I should post it anyway since I haven't posted in a couple of weeks.
I'll be able to offer affordable designs for gigposters, t-shirts, album covers and such. Chat me up for details.
Posted by

Buck Roberts
at 1:31 AM
No comments: